Silver Screen on Emerald Green: Dublin, Belfast, Ballycastle, Derry, and Donegal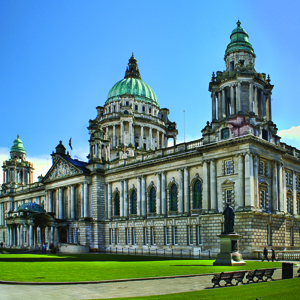 Silver Screen on Emerald Green
Ireland, the "Emerald Isle," has some of the most beautiful scenery in Europe, which is why it's often been selected for movie locations: "Braveheart," "Far and Away," "The Quiet Man" and "Ryan's Daughter" have all been filmed here. Most recently, the HBO series "Game of Thrones" has used several locations in Northern Ireland. Explore some of these filming locations and other spectacular scenery with this self-drive program.
Includes:
2 Nights Dublin
Visit to Guinness Storehouse
2 Nights Belfast
Titanic Belfast Visit
Hop-on/Hop-off City Tour
1 Night Ballycastle Area
Bushmills Distillery Visit
1 Night Derry
Giants Causeway Visit
1 Night Donegal
6 Castle Visits and more
7-Day Compact Manual Car Rental
Daily Breakfast
About Avanti Destinations
MISSION STATEMENT
Avanti Destinations connects the components for customized international travel utilizing our technology and educated staff. We deliver a unique vacation experience solely through acting as the travel agents' travel agent!
WHO WE ARE
Avanti Destinations, formed in 1981, is a customized international tour operator, and a long time member of USTOA and ASTA. We are headquartered in Portland, OR and privately owned.
WHAT WE DO
We offe
...