Caribbean & Central America Cruise: Montreal to Fort Lauderdale, Florida
on Silver Shadow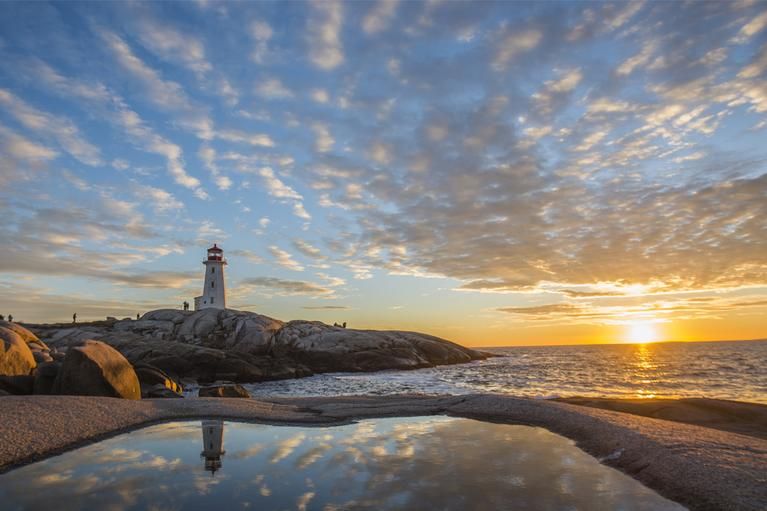 Drink in North America's multifarious charms on this combination voyage. Wending your way from Montreal, you'll sail all the way to Fort Lauderdale (twice!) via some simply sumptuous destinations! You'll be drinking in French fancy in Quebec, East Coast elegance in Maine, and you'll overnight in both Boston and NYC. A day at sea brings you to the Caribbean's golden sands, by way of a further overnight in Hamilton, and some picturesque ports that include San Juan, St. Barts and St. John's.

Silversea's small luxury ships are designed for those who delight in the thrill of discovery while indulging mind and body in the most lavish surroundings imaginable. All accommodations are spacious, ocean-view suites that include butler service, and most include private verandas. Silversea voyages and cruise expeditions sail to over 900 destinations on all seven continents, more than any other cruise line.
Our ships range in size from 50 to 304 suites to ensure each of our guests fi
...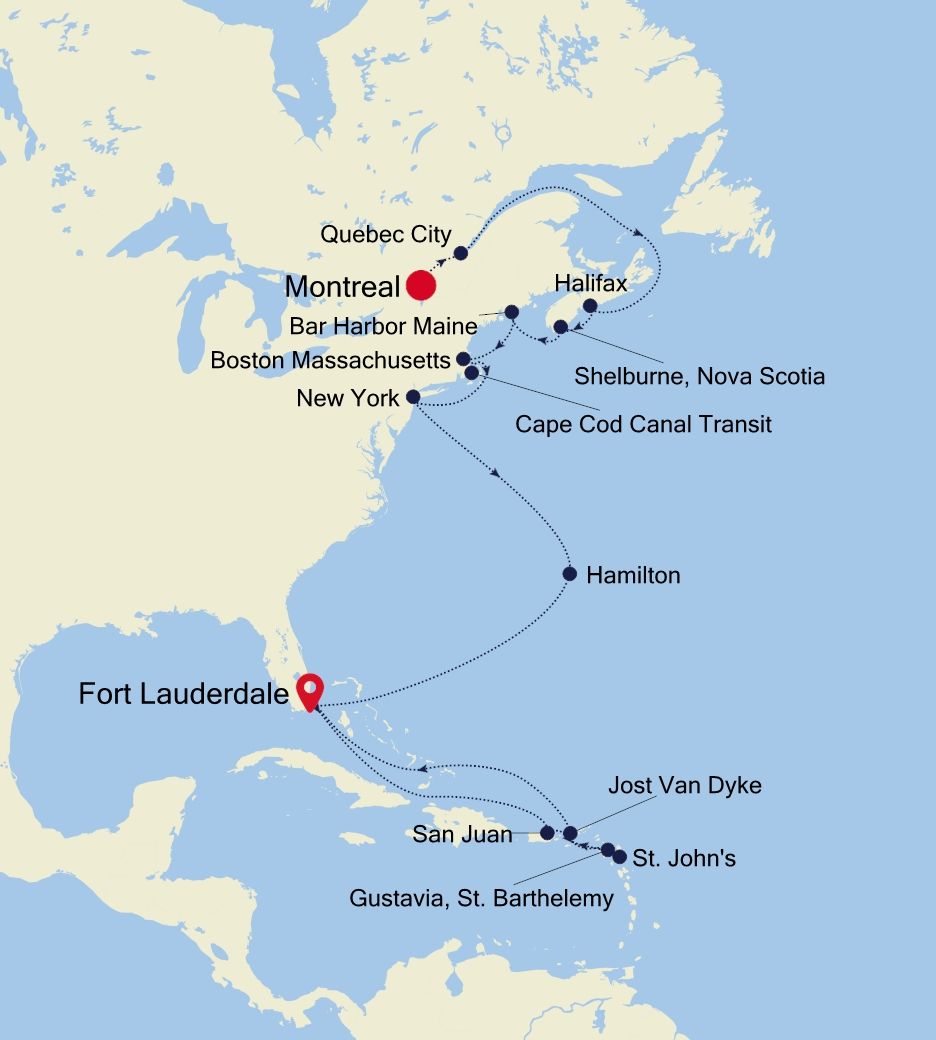 | Day | Destination | Arrive | Depart |
| --- | --- | --- | --- |
| 1 | Montreal | | 7:00 pm |
| 2 | Quebec City | 8:00 am | 7:00 pm |
| 3 | Day at sea | | |
| 4 | Day at sea | | |
| 5 | Halifax, Nova Scotia | 8:00 am | 7:00 pm |
| 6 | Shelburne, Nova Scotia | 8:00 am | 6:00 pm |
| 7 | Bar Harbor, Maine | 8:00 am | 6:00 pm |
| 8 | Boston, Massachusetts | 8:00 am | |
| 9 | Boston, Massachusetts | | 1:00 pm |
| 9 | Cape Cod Canal Transit | 5:30 pm | 7:30 pm |
| 10 | New York, Ny | 8:00 am | |
| 11 | New York, Ny | | 1:00 pm |
| 12 | Day at sea | | |
| 13 | Hamilton | 9:00 am | |
| 14 | Hamilton | | 4:00 pm |
| 15 | Day at sea | | |
| 16 | Day at sea | | |
| 17 | Fort Lauderdale, Florida | 7:00 am | |
| 17 | Fort Lauderdale, Florida | | 7:00 pm |
| 18 | Day at sea | | |
| 19 | Day at sea | | |
| 20 | San Juan | 8:00 am | 6:00 pm |
| 21 | Gustavia, St Barthelemy | 8:00 am | 11:00 pm |
| 22 | St. John's | 8:00 am | 6:00 pm |
| 23 | Jost Van Dyke (British Virgin Islands) | 8:00 am | 2:00 pm |
| 24 | Day at sea | | |
| 25 | Day at sea | | |
| 26 | Fort Lauderdale, Florida | 7:00 am | |