San Juan & the Virgin Islands
on Star Pride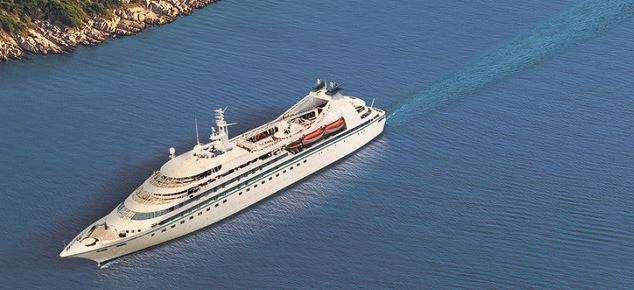 Begin and end your journey where Old World meets New, in historic San Juan, littered with more than 400 restored Spanish colonial buildings. As you continue on this bewitching Caribbean cruise through the Virgin Islands, no two days are alike. One day, you're shopping chic French boutiques for the latest fashions from Paris. On another, snorkeling a secluded cove known only to lucky yachtsmen – like you. Skip more common and commercial ports in favor of less-visited destinations like Montserrat. Bypass the major cruise terminals in favor of exclusive marinas and anchorages on this Caribbean cruise. And as guests on larger cruise ships take an excursion from Tortola to reach tiny Jost Van Dyke, your elegant ship is already there.

THE WORLD'S BEST SMALL SHIP CRUISE LINE
NO ONE ELSE GOES SO FAR TO GET TRAVELERS SO CLOSE …
You're closer to secluded coves, tiny villages, misty fjords. To ancient ruins, medieval alleyways, quaint marinas. To unspoiled beaches, unfamiliar cultures, undiscovered atolls. To enlivening your curiosity and awakening your sense of wonder. You're closer than ever to the kind of authentic and unforgettable experiences that you travel to find in the first
...