Treasure Islands Christmas Cruise
on Star Flyer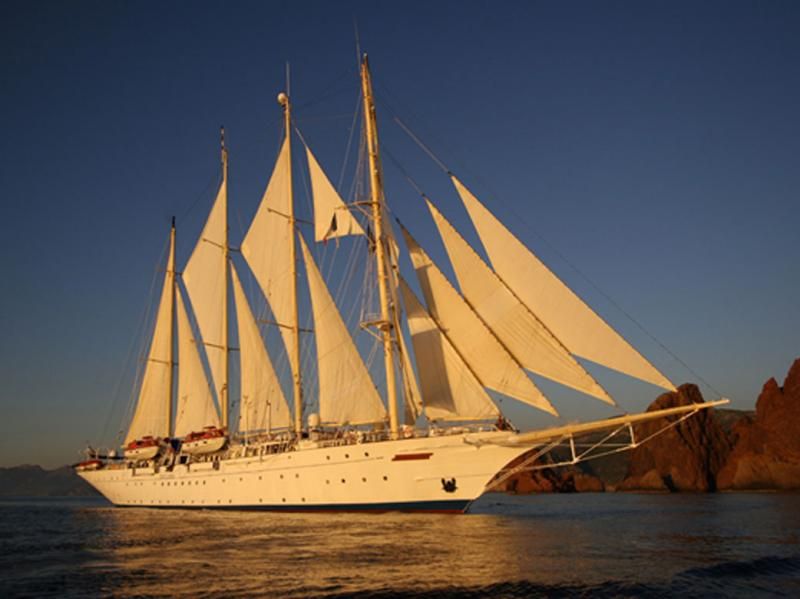 They are the stars of the sea. Star Clipper and Star Flyer are as fleet as the wind and as graceful as swans.

Since 1991 Star Clippers Ltd. has offered sophisticated travelers the ultimate cruising vacation alternative – a tall ship "mega-yacht" experience aboard authentic re-creations of the classic sailing clipper ships that ruled the waves during the 19th century.
The brainchild of Swedish entrepreneur, Mikael Krafft, Star Clippers operates three of the largest barquentine and full-rigged sailing ships in the world. Star Clipper, Star Flyer and flagship, Royal Clipper are a triumvirate of
...
| Day | Destination | Arrive | Depart |
| --- | --- | --- | --- |
| 1 | Philipsburg, St. Maarten | | |
| 2 | Road Bay, Anguilla | | |
| 3 | White Bay, Jost van Dyke (B.V.I.) | | |
| 3 | Sopers Hole - Tortola, British Virgin Islands (BVI | | |
| 4 | Sailing Sir Francis Drake Channel | | |
| 4 | The Bight - Norman Island, British Virgin Islands | | |
| 5 | Spanish Town - Virgin Gorda, British Virgin Island | | |
| 5 | Beach, Captain's Best, British Virgin Islands (B.V | | |
| 6 | Fort Bay, Saba | | |
| 7 | Basseterre, St. Kitts (morning) | | |
| 7 | South Friars Bay - Beach, St. Kitts (afternoon) | | |
| 8 | Gustavia, St. Barts | | |
| 9 | Philipsburg, St. Maarten | | |