Star Collector: Antilles Adventures
on Wind Surf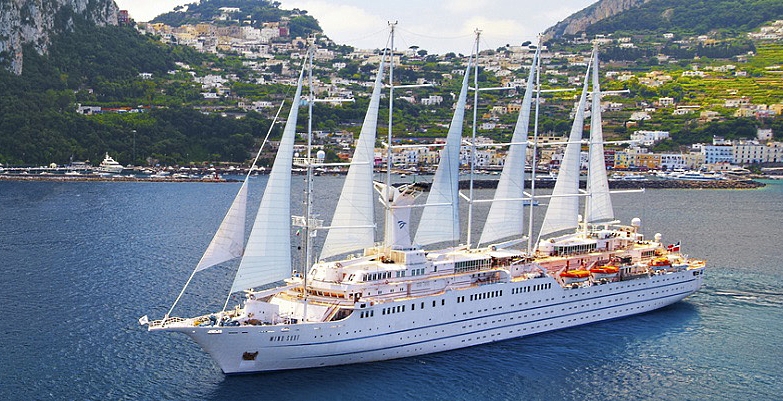 Discover less-traveled roads and concealed refuges throughout the Caribbean on this 14-day cruise that blends iconic destinations and little-known shorelines like a favorite beachside cocktail. Search for green sea turtles and watch iridescent fish flit among sunken freighter wreckage from the dry side of a porthole in a Gustavia-based, semi-submersible. Sail past St. Kitts uncrowded southeast shores before slipping silently beneath the surface to snorkel among exotic fish and colorful coral.
...

THE WORLD'S BEST SMALL SHIP CRUISE LINE
NO ONE ELSE GOES SO FAR TO GET TRAVELERS SO CLOSE …
You're closer to secluded coves, tiny villages, misty fjords. To ancient ruins, medieval alleyways, quaint marinas. To unspoiled beaches, unfamiliar cultures, undiscovered atolls. To enlivening your curiosity and awakening your sense of wonder. You're closer than ever to the kind of authentic and unforgettable experiences that you travel to find in the first
...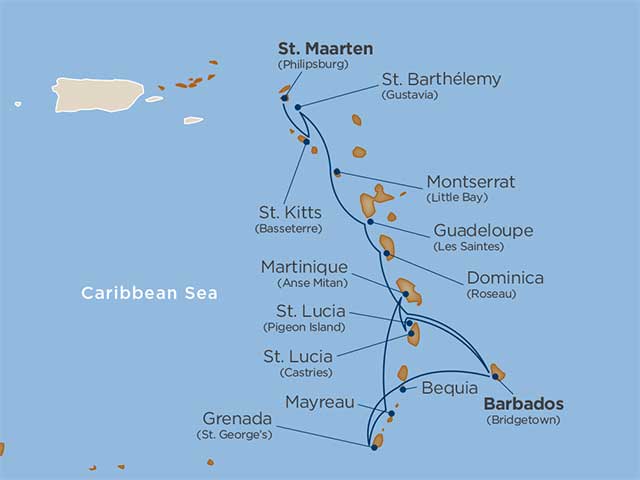 | Day | Port | Arrive | Depart |
| --- | --- | --- | --- |
| 1 | St. Maarten | | 7:00 PM |
| 2 | Basseterre | 8:00 AM | 9:00 PM |
| 3 | Gustavia | 8:00 AM | 10:00 PM |
| 4 | Little Bay | 8:00 AM | 10:00 PM |
| 5 | Les Saintes | 8:00 AM | 5:00 PM |
| 6 | Roseau | 8:00 AM | 5:00 PM |
| 7 | Pigeon Island | 7:00 AM | 4:00 PM |
| 8 | Bridgetown | 5:00 AM | 6:00 PM |
| 9 | Pigeon Island | 8:00 AM | |
| 10 | Pigeon Island | | 6:00 AM |
| 10 | The Pitons | 5:30 PM | 6:30 PM |
| 10 | Castries | 8:00 AM | 3:00 PM |
| 11 | Anse Mitan | 8:00 AM | 6:00 PM |
| 12 | Mayreau | 8:00 AM | 6:00 PM |
| 13 | St. George's | 8:00 AM | 10:00 PM |
| 14 | Bequia | 8:00 AM | 5:00 PM |
| 15 | Bridgetown | 5:00 AM | |